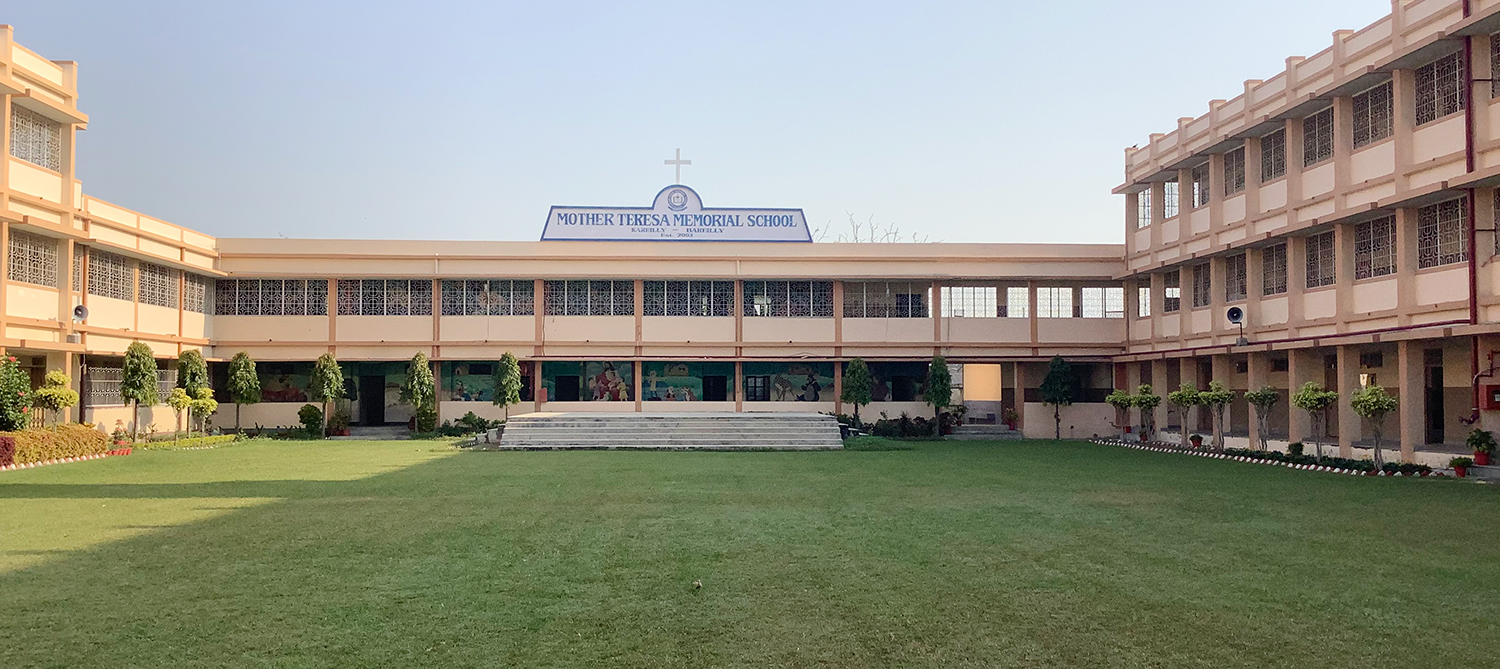 Mother Teresa Memorial School is administrated by Bishop Conrad De Vito Memorial Catholic Education Society a registered society, Bishop's House. 63 Cantt. Bareilly. The School is owned by the CATHOLIC DIOCESE OF BARIELLY, a registered society under society's registration Act XXI of 1860. The patron saint of the school is St. Teresa of Kolkata an inspired educator who gave importance to moral education.
The history of the Catholic Diocese of Bareilly goes back to January 1989 when existing as part of the Diocese of Lucknow it was separated and made a new Diocese. At present it includes 9 Districts of U.P. namely Bareilly, Shajahanpur, Pilibhit, Nainital, Almon, Udham Singh Nagar, Pithpragarh, Champavat and Bageshwar.
This is a registered religious-charitable Society belonging to the Christian minority, whose chief objective is to render service to the people through education, health service and social work without discrimination of caste, creed and Language. M. Rev. Bishop Ignatius D'Souza who is the spiritual Head of the Catholic Community in these 9 districts is also the President of this Society. Under this parent Society, there is also the Bishop Conrad De Vito Memorial Catholic Education Society, a registered body under the chairmanship of Most Rev. Bishop Ignatius D'Souza. The aim of this society is to establish and administer educational institutions under the direction of Article 30 of the constitution. In various parts of the State to carry on the literacy mission, to impart education and value education, to make our young students responsible citizens of our country.
There are a number of schools run by this Society Majority of which are Hindi medium in rural areas. They specially take care all the poor children, particularly the girls in interior villages. It takes great efforts to run Nonformal Education Centres and adult Literacy Center for non school going children.
Mother Teresa Memorial School, Kareilly, Bareilly is one of the institutions run by this Society and has been imparting education to thousands of students. This is a well sought after school in the city as it is known for its quality education, discipline, value education and extracurricular activities. The school is located at Kargain, Kareilly,Bareilly, Near Parag Milk Dairy.