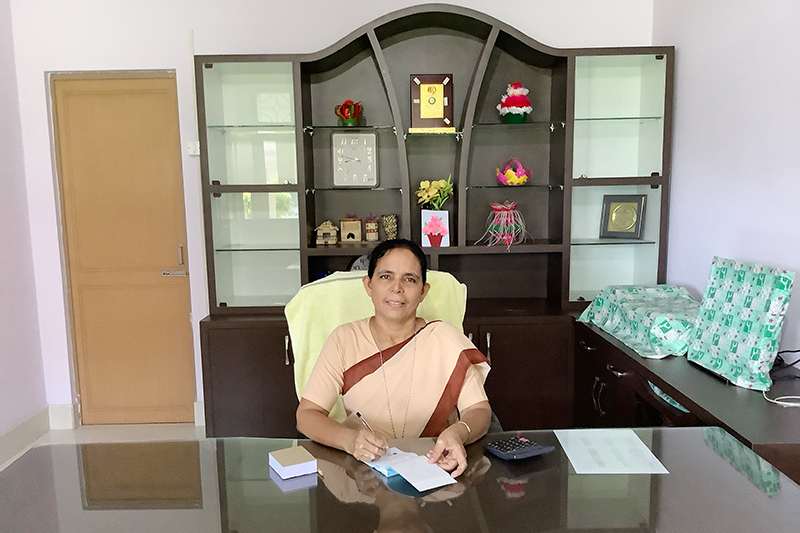 "True education releases capacities, develops analytical abilities, confidence, will, and goal-setting competencies and instills the vision serving the best interests of the community."
Today children in India are growing in a more challenging and demanding environment. The rate of change in every sphere is rapid with the enhanced knowledge exchange and technology development, the world is going flatter. Globalization demands a new dimension to our approach to education. We, thus have to recognize the need for a globally relevant education. Such as education would mean imparting skills that would develop mental agility in individuals to confidently interact and work in diverse environs or situations. The Mother Teresa Memorial School curriculum is oriented such that students embody self-confidence and "Out of the box" thought process. In all our endeavors, the focus is to strengthen competencies needed to be autonomous, life-long learners. We make concerted efforts for a holistic development of the students who enter the school portals. A wide range of multi-dimensional activities are organized which go a long way in propelling a self-belief, confidence in decision making and problem solving along with chiseling of soft skills.
The school curriculum is oriented to bolster the physical, emotional, social and cultural needs of the students. A strong requirement today is to simultaneously weave a firm moral fibre in the student's personality. The key to this goal is to pursue a value based education process. All our school activities are based on a participatory spirit that reduces the inhibition levels of the students and thus assists the students and teachers with a conviction that "we can do it", we promote the joy and excitement of learning and also enjoy the pleasure of our achievements.
We gratefully acknowledge your trust and confidence placed in Mother Teresa Memorial School, by giving us an opportunity to serve you and your children in a better way, and last but not least our parents, whose trust inspires us to move ahead….!
I wish you and your child a very rewarding experience at Mother Teresa Memorial School, Kargaina, Bareilly.
Sr. Mary Kutty Eapen
(Principal)